Our vine tending techniques are accredited organic. We work to develop the biodiversity of our vineyards, making protection of the environment pivotal in our approch. The methods we use to tend the vines preserve micro-organic diversity in the soil, allowing the roots to draw on far greater resources and giving depth to the wines' aromas and flavours.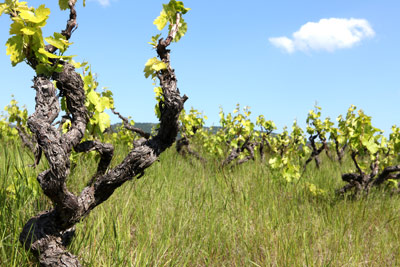 Brouilly
We work two plots in the Brouilly appellation area. One is planted with vines that are over 70 years old. It is southwest facing and the soil is silt over deep granite. 
The second is southeast facing, the vines are over 75 years old and the soil is made up of colluvium, limestone and fine clay.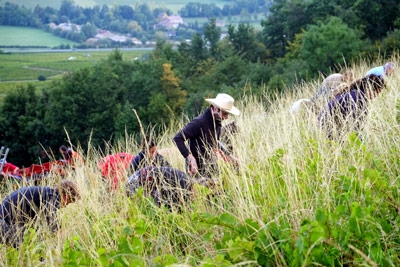 Côte de Brouilly
Here the single plot can be divided in two by the age of the vines. At the upper end, the vines are so old as to no longer have an age; lower down, the average vine age is 90 years old. The slope is southwest facing and the soil is made up of diorite and granitic arena.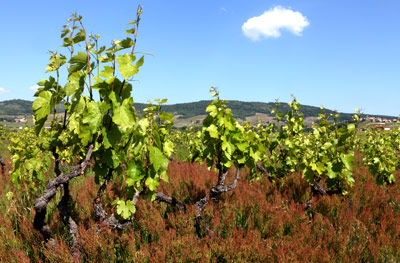 Beaujolais Villages
Two of the three plots are 80 years old. They are fully south facing and the soil is granitic sand.
The third is planted with vines of an average age of 30 years old. It is also fully south facing and on granitic sand soil.